---
By now, most people have a backup mask in their vehicle, pocket, or purse, and sanitizer readily available. Staying six feet away has become 2nd nature, and asking, "Who's going?" has taken on a whole new meaning. Many see their loved ones less, and some haven't seen them since this all started. Thus, is life in the coronavirus pandemic. COVID-19 has filtered into almost every aspect of our lives, with 6,503,030 total cases in the United States alone. The impact of COVID-19 reaches deep, and its changes continue to shape daily routines and life as we know it.
The Trail of Change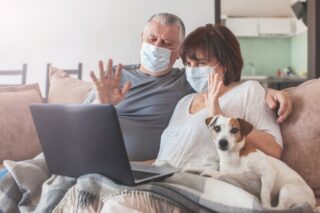 Though some have fared better than others, no nation has escaped the power of COVID-19. We have been forced to rethink and improvise so life can continue. Technology has become a massive part of staying connected, education, and business in a contactless era.
Today, daily life looks much different than how we started the year. If your household has children, most educational institutions offer the choice of in-person (with CDC safeguards) or remote learning from home. Employers who have the resources either alternate staff during the week or have gone to work from home. Some bars sell food in a loophole effort to keep their doors open. Limited seating is available in restaurants. Many have begun to offer delivery or curbside service that previously wasn't an option.
People are generally home more since events and gatherings over a certain amount are not allowed. We have tossed out the "5-second rule", hugs, shaking hands, and any other non-immediate family direct contact. Smiles are hidden behind masks, non-emergency medical procedures are put off, and every sneeze is suspicious. Despite the numerous changes to our daily lives due to COVID-19, our continuance to move forward and make progress is a testament to our ability to adapt to change.
Volunteers and Research
Whether it's helping at a food bank or making masks for those in need, lots of people are joining the effort to help others through volunteering. As researchers race to produce effective therapies and vaccines for COVID-19, volunteers continue to step up and join the fight to end it. Clinical research studies and the volunteers that participate in them help advance ways to detect, treat, and prevent different medical conditions like COVID-19.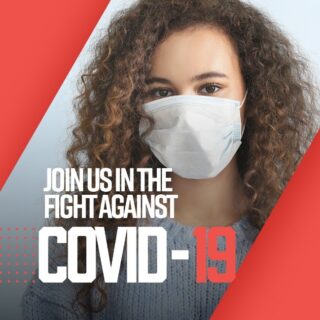 Without the efforts of study participants, these advancements would not be possible. To learn more about participating in research studies or view currently enrolling options here at Arizona Liver Health, call us at (480) 470-4000, or visit us here.
---