At their very root, non-alcoholic steatohepatitis (NASH) and cirrhosis are two medical conditions that affect the liver. However, this seemingly separate duo shares more in common than you may think. When NASH and cirrhosis get together, your liver is at the heart of their destruction. Knowing their similarities and how they differ is part of the ongoing education slowing a growing epidemic for our liver and overall health.
What is NASH?
NASH is the most severe form of non-alcoholic fatty liver disease (NAFLD). NAFLD is an umbrella term for various diseases that cause excess fat accumulation in the liver. Many individuals with NAFLD have a simple fatty liver without any complications. On the other hand, around 25% develop NASH. NASH is the chronic inflammation of the liver triggered by the immune system after enough fat accumulation.
Over time, chronic inflammation starts to damage and scar the liver, leading to cirrhosis, liver cancer, and liver failure.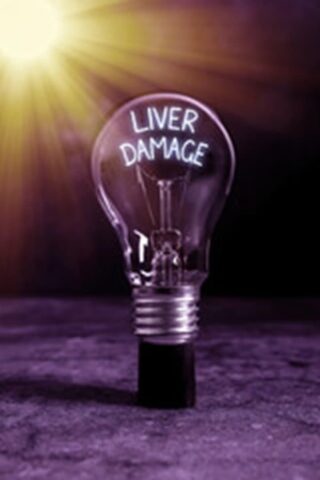 What is Cirrhosis?
Cirrhosis is a chronic, long-term condition where scar tissue replaces healthy liver tissue. Viruses like hepatitis, alcohol abuse and NAFLD like NASH are the most common causes of cirrhosis. In regards to NASH, the damage from chronic inflammation comes from the body's healing response continuing when it's meant to stop once repairs are complete. Instead of eliminating excess repair supplies like collagen, it continues depositing it. This results in fibrous scar tissue that spreads across and stiffens the liver.
Without treatment, cirrhosis can lead to loss of liver function and progress to liver cancer and liver failure.
A Growing Epidemic
NAFLD is the most common chronic liver condition in the U.S. At the current rate, health experts expect NASH prevalence to increase 63% by 2030. Because most people don't know they have NASH, we can only estimate how many individuals have it. While even the estimations can be scary, it's never too late to get your liver health back on track. Many factors fuel NASH. However, obesity, diabetes, and other conditions caused by unhealthy lifestyle choices are among the most common causes.
By knowing your risk for NASH, you and your provider can begin regularly monitoring your liver, and you can make healthier lifestyle changes. Together, these can significantly positively impact the progression and prevention of liver disease.
Prioritizing Your Liver Health May be Easier Thank You Think!
Prioritizing your liver health doesn't have to be overwhelming. Arizona Liver Health has options to help you get started. Do you know you're at risk for liver disease but haven't gotten checked out? No problem! We offer a FREE fibroscan for adults at risk of liver disease that can quickly and painlessly determine your liver health. We also conduct clinical research studies to help expand care options for individuals living with liver disease.
So, if your fibroscan results indicate the presence of a liver condition, our team will talk with you about enrolling study options that may help!
Click on the links above to learn more, or call us today at (480) 470-4000.
Sources:
https://www.the-nash-education-program.com/what-is-nash/how-prevalent-is-nash/
https://www.niddk.nih.gov/health-information/liver-disease/nafld-nash/definition-facts
https://www.hopkinsmedicine.org/health/conditions-and-diseases/chronic-liver-disease-cirrhosis#:~:text=The%20most%20common%20causes%20of,triglycerides%2C%20and%20high%20blood%20pressure)
https://www.niddk.nih.gov/health-information/liver-disease/cirrhosis/symptoms-causes