Hepatitis C is a liver infection from the hepatitis C virus (HCV). For some people, HCV causes short-term illness. However, for more than half, it becomes a long-term, chronic infection that can result in severe and life-threatening health problems. Liver diseases like hepatitis C progressively damage the liver over many years without notice. Learning about how it affects the liver and ways you can prevent and manage it are the best possible steps to fight it.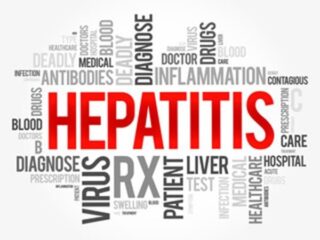 How HCV Affects the Liver
The hepatitis C virus spreads by coming into contact with an infected person's blood. Hepatitis C can cause an acute or chronic infection:
Acute hepatitis C

Acute hepatitis C is a short-term infection where symptoms can last up to 6 months. In some cases, the body can sometimes fight off the infection, and the virus goes away.

Chronic hepatitis C

Chronic hepatitis C occurs when the body cannot fight off the virus, resulting in a long-lasting infection. Around 75 to 85 percent of people with acute hepatitis C will develop chronic hepatitis C.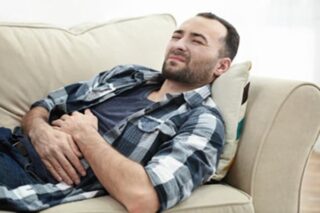 Symptoms of hepatitis C include:
Dark yellow urine
Fatigue
Fever
Gray-colored stools
Pain in the joints
Decrease in appetite
Nausea
Abdominal pain
Vomiting
Yellowing of the whites of the eyes and skin
Hepatitis means "inflammation of the liver" from infection, autoimmune disorder, or other factors. Regardless of the cause, these events trigger the body's healing response, which rushes oxygen-rich blood, vital nutrients, and other special repair cells to the liver to heal it. We know of this process as inflammation. Most people with HCV have no idea they have it, so nothing is done to suppress or treat the infection.
Without treatment, the healing response continues trying to repair the liver. Over time, chronic inflammation and excess repair materials like collagen begin to damage and scar the liver. HCV can cause cirrhosis, liver cancer, and liver failure.
Managing Hepatitis C
The World Health Organization (WHO) states that antiviral medicines can cure more than 95% of persons with hepatitis C infection. You can help keep your liver healthy by eating healthy, staying active, and kicking the habits that harm your health.
Remember, most people with HCV don't know it, so understanding the risk factors can help with early diagnosis and prevention.
Risk factors for HCV:
Healthcare workers exposed to infected blood
History or a current user of injected or inhaled illicit drugs
Diagnosed with HIV
Have tattoos or body piercings
Underwent a blood transfusion or organ transplant before 1992
Were treated with clotting factor concentrates before 1987
If your mother had a hepatitis C infection when you were born
If you ever worked or lived in prison
Have been on kidney dialysis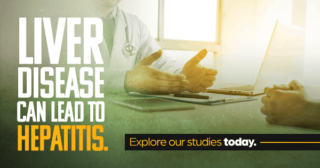 Arizona Liver Health has a new hepatitis C study starting soon. To learn more, call us today at (480) 470-4000.
Sources:
https://www.cdc.gov/hepatitis/hcv/index.htm
https://www.mayoclinic.org/diseases-conditions/hepatitis-c/symptoms-causes/syc-20354278
https://www.niddk.nih.gov/health-information/liver-disease/viral-hepatitis/hepatitis-c