You can start this year on the right foot by taking proactive steps for your health and well-being. If you've been diagnosed with liver disease, keeping your liver healthy is essential. It's a new year, and it's time to set some new liver health goals.
Fighting Liver Disease Starts with Prevention

The best way to fight liver disease is to avoid it, if possible. However, the same tips that can help reduce your risk of liver disease can also help individuals already living with it reduce complications and promote disease progression (in a good way). These include:
Weight loss plays a vital role in helping reduce fat accumulation in the liver. If you're overweight, you could be in danger of developing a fatty liver that can lead to non-alcoholic fatty liver disease (NAFLD). NAFLD is one of the fastest-growing forms of liver disease.
Eat a sensible, well-balanced diet. Avoid high-calorie meals, saturated fat, refined carbohydrates, and sugars. Hydration is also essential, so drink plenty of water.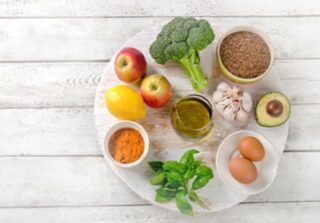 Exercising consistently helps burn triglycerides for fuel and reduces fat accumulation in the liver.
Don't smoke. Cigarette smoke and other toxins can injure liver cells.
Alcoholic beverages can create many health problems and can damage liver cells and scar your liver Talking to your doctor about what amount of alcohol is right for you can help you drink responsibly.
Taking medications incorrectly can harm your liver. Make sure to follow directions on all medications. Never take more than prescribed or mix them with alcohol.
Dedicated to Liver Health
If you are at risk or have been diagnosed with liver disease, Arizona Liver Health has resources to help. To learn more about our FREE liver scans or our enrolling liver health research studies, call us today at (480) 470-4000 or visit our website.
Sources:
https://www.hepmag.com/blog/10-proactive-steps-help-liver