In the medical world, we are always trying to find new ways to treat all kinds of conditions. Non-alcoholic fatty liver disease, or NAFLD, is a condition that we are constantly learning more about, especially in the work of clinical research. NAFLD has emerged as the most prominent cause of chronic liver disease. So what's new in NAFLD research? Let's find out!
PUBLIC SERVICE ANNOUNCEMENT!
NAFLD researchers are urging the public to take care of themselves by declaring NAFLD as a public health priority. They are realizing that the general public does not possess proper knowledge of NAFLD and they desire to change that. At the Digital NAFLD Summit 2021, researchers developed a final set of 37 consensus statements and 26 recommendations. The statements addressed a broad range of topics relevant to policymakers, practitioners, civil society groups, researchers, and affected populations. They hope that these recommendations can bring major change to NAFLD basic knowledge and prevention.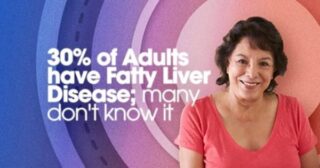 Who Has a Higher Risk of Getting NAFLD?
Anyone can develop NAFLD. Unfortunately, we don't know everything about this condition. However, clinical research has provided a lot of information about who can get it or what causes fatty liver. We do know that it is more common for people that have the following factors:
Type 2 diabetes and prediabetes
Obesity
Middle-aged or older
Hispanic
High levels of fats in the blood
High blood pressure
Take certain drugs
Have certain metabolic disorders
Experienced rapid weight loss
Have certain infections, such as hepatitis C
Were exposed to toxins
NAFLD Treatment and Prevention
There is no medication or vaccine approved by the FDA to treat NAFLD. Fortunately, there are ways in which you can reduce or prevent fatty liver. Common suggestions from physicians include:
Losing weight
Get regular exercise
Eating a healthy diet that reduces salt and sugar intake
Get vaccinated for hepatitis A and B, the flu, and pneumococcal disease
NAFLD clinical research is so crucial today. We need clinical trials to develop treatments for NAFLD and you can help us. Participate in clinical trials to help the advancement in medicine for NAFLD. You can sign up for our current or upcoming studies by calling us at (480) 360-4000 or visiting our website.
Sources:
https://www.healio.com/news/hepatology/20210924/six-recent-reports-from-the-digital-nafld-summit-2021
https://www.healio.com/news/hepatology/20210917/researchers-deem-nafld-a-public-health-priority
https://easl.eu/press-release/treatment-advances-for-non-alcoholic-fatty-liver-disease-nafld-announced-at-ilc-2021/
https://atriumhealth.org/about-us/newsroom/news/2021/04/groundbreaking-clinical-trials-for-patients-with-nonalcoholic-fatty-liver-disease