Having liver disease affects the person with it but also loved ones around them. Often a family member or friend fills the role of meeting a variety of physical and emotional needs. If you are a caregiver for someone with liver disease, here are some tips to help you feel better prepared to handle your loved ones' needs.
Caregivers Help When Necessary
Most who care for a loved one with liver disease don't consider themselves a "caregiver" initially. In reality, you play an essential role in your loved one's life by lending a hand with the following.
Daily Tasks
Feeding, bathing, grooming, and dressing.
Cleaning, cooking/meal preparation, and running errands.
Manage finances/provide financial support
Emotional support and companionship
Medical Tasks
Keeping medication schedules on time. Examples are giving reminders of dose times. Also, keeping track of supply and need for refills.
Recognizing signs and symptoms of worsening liver disease, as well as medication side effects.
Manage medical records and schedule their medical appointments.
Provide transportation to appointments, shopping, and other events.
Helpful Tips for Managing Caregiver Demands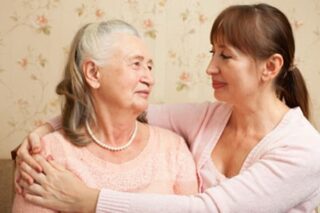 A caregiver manages their loved one's daily life. Likewise, you are also managing your own family and personal needs. Here are some tips developed from expert advice and others who have cared for those with liver disease:
Daily
Ask for help from other family members or friends to help avoid caregiver burnout.
Take care of your physical and emotional health too. Take time daily to break away and do something that brings you joy. The better you care for yourself, the better you can care for your loved one.
Learn as much as you can about their condition. This way, you become informed of the best ways to help them thrive.
Emotions
Take one day at a time and learn ways to manage stress better. Understand that frustration from your loved one isn't purposeful or personal.
Contact your benefits advisor at your workplace to verify what support resources are available. Including free counseling sessions, legal aid, etc.
Build a support network to connect with others who are going through the same experiences that you are.
Medical
Ensure your healthcare provider has given you a complete understanding of the information provided in each appointment.
Talk to your healthcare provider about arranging home care services if needed.
Finances
Check with your bank or financial advisor to review any short-term solutions to help with any financial changes causing strain.
Meet with other family members to involve everyone in future planning, more importantly, to better allocate financial responsibilities.
Having liver disease and needing the help of a caregiver can be challenging. Your loved one may feel defeated and a burden on you and other loved ones. Participating in clinical research studies can help them give back by advancing medicine for liver disease. Volunteering has been shown to counteract symptoms of anxiety, depression and boost confidence.
If your loved one has liver disease, enrolling liver disease research studies here at Arizona Liver Health may be an option. For more information, call us at (480) 470-4000, or visit our website.
Sources:
https://www.liver.ca/patients-caregivers/for-caregivers/